More Than a Century of Combined Years of Industry Experience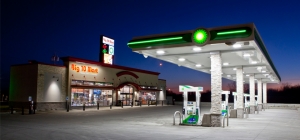 When you need branded or unbranded wholesale petroleum, you can count on Molo every time. Our expert sales and support staff offer competitive contracts and programs that will help you succeed in an ever changing fuel market.

Wholesale Customer Representative:
John Meehan, Dubuque, IA (563) 557-5739 – Sales Representative
Bill Pfister, Dubuque, IA (563) 380-0827 – Sales Representative
Rich Mycue, Milaca, MN (320) 983-2057 – Sales Representative
Mark Wolkerstorfer, Ramsey, MN (763) 783-7660 – Commercial & Bid
Ron Genske, Hudson, WI (651) 485-8686 – Sales Representative
Dale Beron, Duluth, MN (218) 590-7586 – Sales Representative
Mark Luehmann, Milaca, MN (320) 249-3569 – Sales Representative
Rose Bowen, Dubuque, IA (563) 557-7540 ext 212 – Wholesale Analyst
Wholesale Petroleum Customer Service Support:
Peyton Keiller, Eldridge, IA, (563) 285-1600
Our Branded Suppliers:
Molo also supports unbranded facilities. Contact us for more details.